Hello, I'm Guillermo Rodas,
I help developers to improve their skills while creating quality products.
---
I'm a Full-stack JavaScript Developer from Colombia living in Sweden.
Organizer of CSS Community Dev, and CSS Conf Colombia.
Google Developer Expert, Auth0 Ambassador, and Twitch Partner.
Nerdearla: ¿Por qué todos deberían hacer programación en vivo?
MoureDev: ¿Trabajar cómo programador en Suecia?
Leonidas Esteban: De Medellín a Estocolmo cómo Software Developer
About me
---
Short bio
I'm Guillermo Rodas, I'm a Full-stack JavaScript Developer with more than 11 years of experience from Colombia living in Sweden since 2019. I'm also organizer of CSS Community Dev an umbrella organization for different CSS communities around the world (Medellín, Bogotá, and Stockholm), and organizer of CSS Conf Colombia an international CSS conference.I'm Google Developer Expert in Web Technologies, Auth0 Ambassador, Twitch Partner in the Software and Game Development category, and teacher in Platzi and Código facilito the biggest online education platforms in Latin America.
---
Long bio
Everything started when I was 14 years old and wanted to create a website but didn't know how.In that journey, I found a platform called [Blogger](https://en.wikipedia.org/wiki/Blogger_(service) and I quickly noticed that this blogging service has a sort of template code configuration. I realise that the code has some links to the images used in the theme of the blog, so I started replacing such links with other link images. Eventually, I was modifying the CSS without knowing that it was CSS.During the next 2 years, I also learned by myself some Visual Basic, Flash, and some C++ from school.I joined Systems Engineering at the university mostly following my friends because at that time I thought I could learn coding just on the internet, and maybe I should try another career more design related since it was something that I was exploring at that time as well. I learned many important things at the university but it was until I took an extra summer course that I really get into the web. In that program, I learned PHP, MySQL, jQuery, and some CSS.My first few jobs were coding mostly in JAVA, but little by little my heart fall in love with JavaScript, and after joining a JS Conf and discovering Node.js I decided to focus on JavaScript to create products.It will continue...
---
---
My Setup
This is almost a complete list of any configuration, software, and gear that I use on daily basis. If you notice that something is missed or you have more questions, please send me a direct message on Twitter.
---
Laptops
Macbook Pro 16-inch, 2019
Processor: 2,3 GHz 8-Core Intel Core i9

Memory: 32GB 2667 MHz DDR4

Graphics: AMD Radeon Pro 5500M 8GB, and Intel UHD Graphics

Disk: 1TB of flash storage
Razer Blade 15-inch, 2020
Processor: 2,3 GHz 8-Core Intel Core i7

Memory: 32GB 2933 MHz DDR4

Graphics: NVIDIA GeForce RTX 3080 8GB, and Intel UHD Graphics

Disk: 1TB of flash storage
I use a different MacBook Pro from my employer exclusive for work.
---
Editor
Visual Studio Code with One Dark Pro Vivid theme, with Material icons, JetBrains Mono font, these snippets, shorcuts, and the following recommended plugins:
---
Terminal
iTerm with Snazzy Colors, and Pure Prompt, but currently testing Warp.
---
Desktop Apps
Essential desktop apps for my work and leisure. Some of them I have paid them twice in order to use them at work.
---
Chrome Extensions
---
Streaming Setup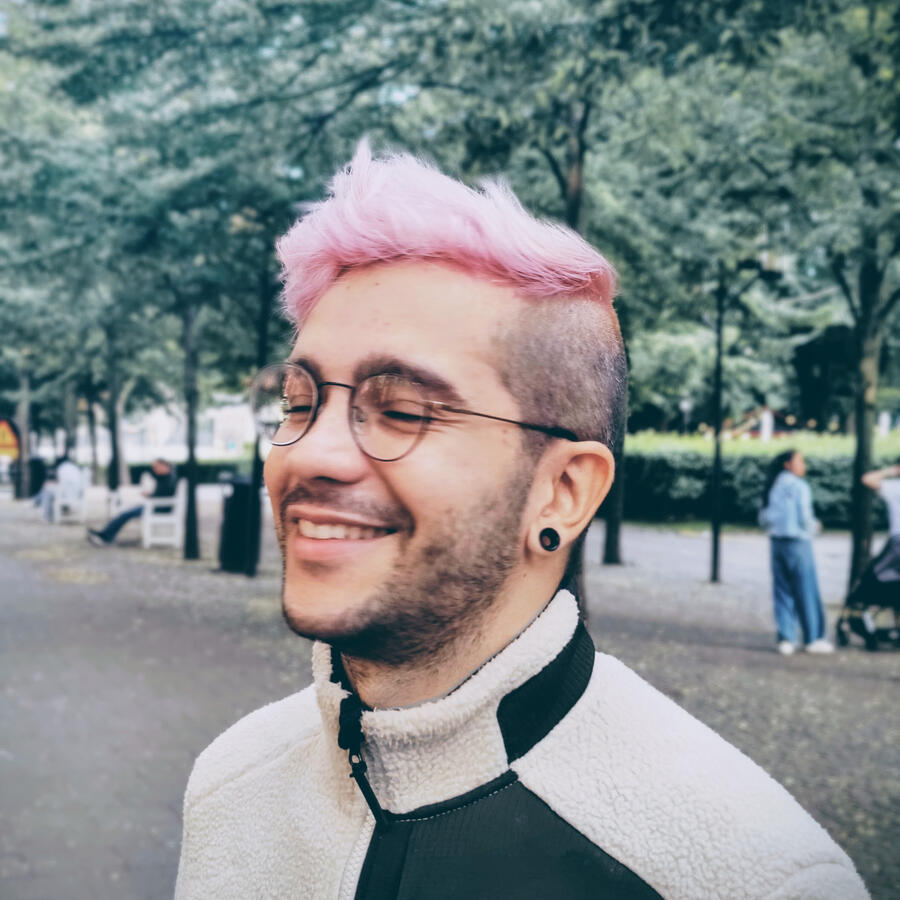 Even though I have a streaming setup that I can use with any of my laptops (everything is connected thought a Thunderbolt cable) I don't really needed it to code so some times I move to my couch, office, mall or cafe.
Desktop Setup
Portable Setup
Desk Setup
---
Subscriptions
These are some of the apps and services that I pay because they make my life easier and fun. Remember that paying for software and services is an excellent way to support other developers.
I also pay for a couple of domains, servers, email accounts, meetups, apps, and content creator subscriptions.
Check my project to manage your own subscriptions finances, Sublr.
---
Other Gear
More stuff that is convenient to have for different purposes.
---
---